Today was the second annual Rob Ferretti Poker Run. For those that do not know Rob, he's a film maker and semi-professional speeder -- the genius behind
Super Speeders.
We all met at the
Gotham Dream Cars
warehouse in New Jersey. Drove a 155 mile route. At designated check points along the route, we picked up playing cards... and the people who had the best hand at the end of the day won.
Sadly, that was not me.
On the plus side, I did get a few pictures:
The Los Matadors Gallardo on the ramp coming out of the warehouse... and our first Bullrun decal of 2006.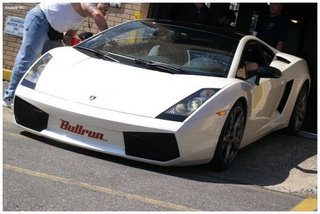 Emil and Rory in the Los Matadors Gallardo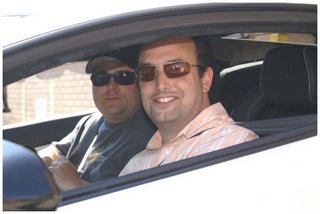 The Team O'Gara Polizia Car next to Phil Danza's 911.
Phil Danza and G-Dezine, LTD. is the official decal supplier of the 2006 Bullrun.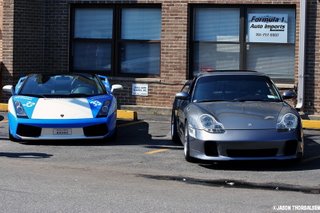 A quick spongebath for the
Gotham Dream Cars Gallardo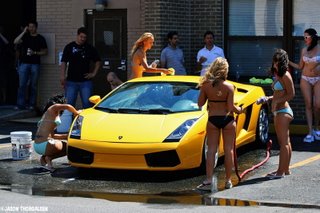 I sure as hell hope that Steve can bring his Hot-Tub Hummer on the Bullrun!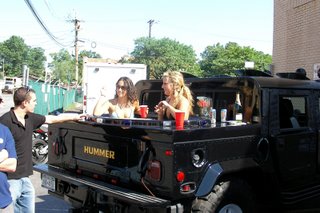 Not the best hand I played today...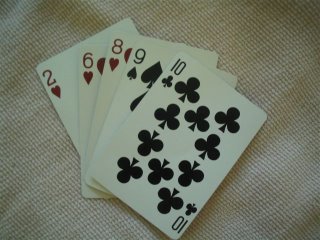 All in all a very fun day and almost NO police officer meetings. Except for 2...